Welcome to Dancezing! Modern Line Dance and more………
If you enjoy dancing, you will have a great time at our dance classes!
Our emphasis is on having fun while dancing and you will find a great atmosphere in our classes. Our dancers are friendly and everyone is made to feel welcome.
We dance choreographed routines to all different music genres including pop, Latin, Irish, country and more.
We hold classes in Modern Line Dance, Salsa Solo and Latin Groove
All dancing is without a partner.
We cater for all levels of dancer from absolute beginner to intermediate level and we hold both daytime and evening classes. All routines are broken down into manageable sections. You don't need any experience, just a sense of humour!
You will find more information on our Dance Classes page.
We also run regular social events throughout the year which are lots of fun for all of our dancers. Non dancers are welcome too, which gives our dancers the chance to show their friends and families what they have learned. See the videos below to get an idea of the fun we have.
You will find more information regarding our social events on our News & Events page
We are able to provide instruction for parties, corporate events, charity fundraising events etc where we can run a program of line dances, barn dances and circle dances. With easy to follow instruction we ensure everyone is able to join in and have a good time.
We look forward to seeing you on the dance floor!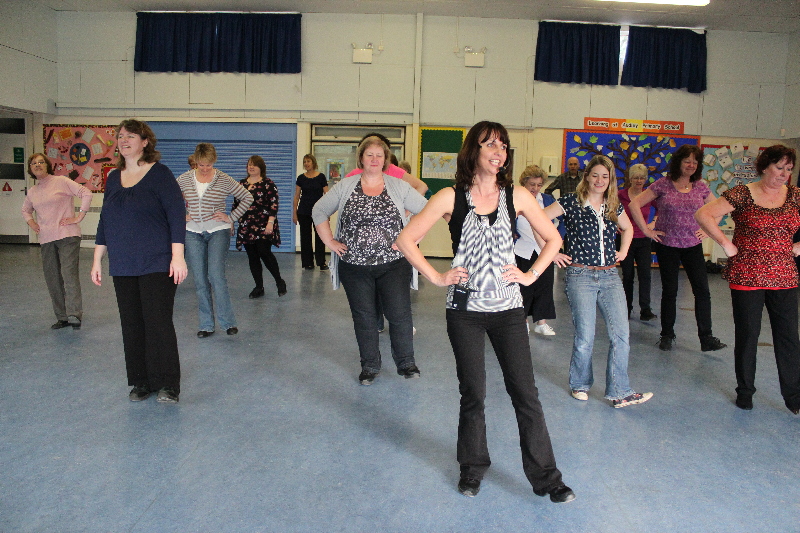 One of our line dance classes in Caterham in the hall at Audley Primary School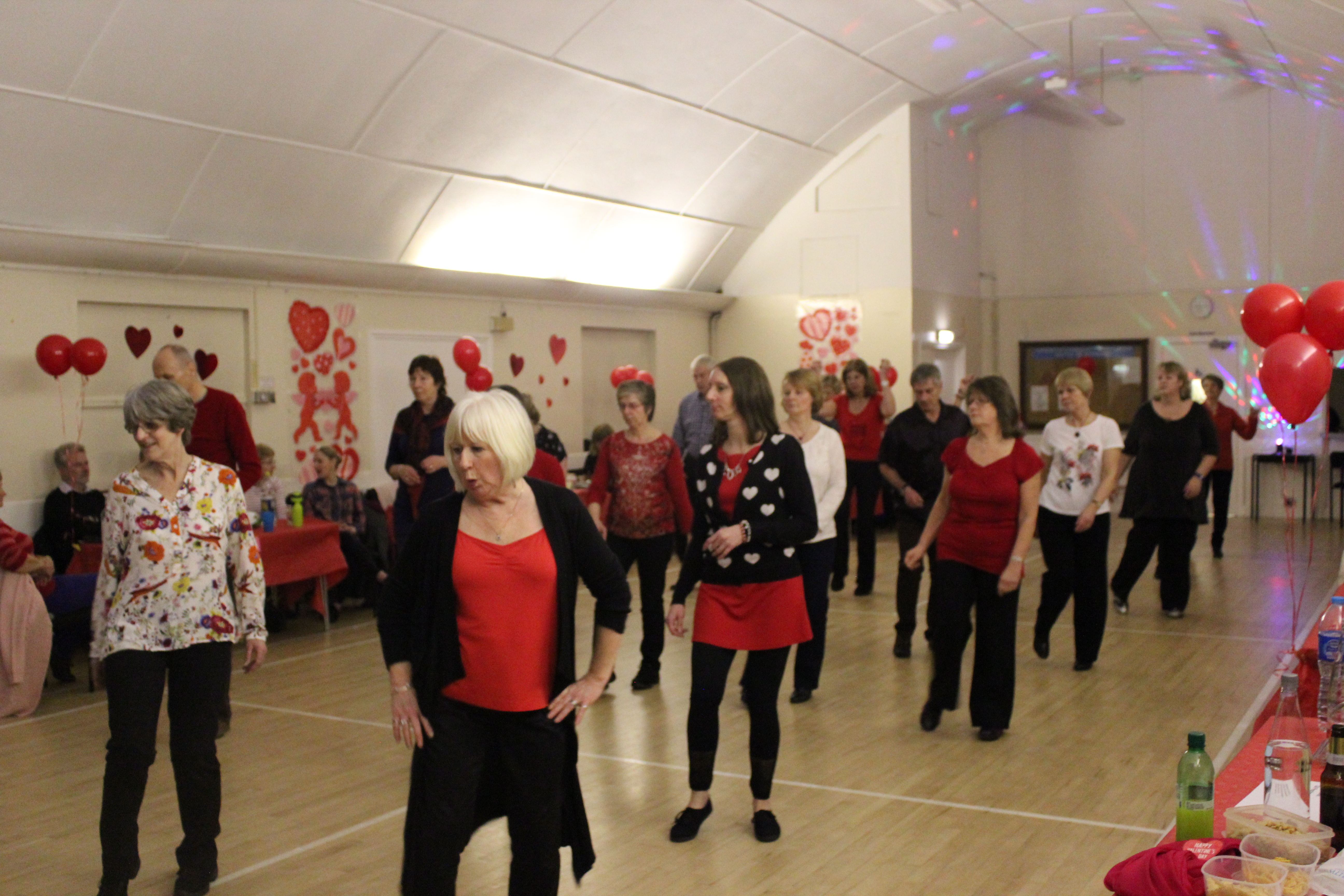 Our 'Red Heart' social night – February 2016 at Caterham Community Centre. Raising funds for The British Heart Foundation
Here we are having fun at one of our social nights. We were joined by a hen party who had an hour of line dance tuition before hand.
Nicky, (dance instructor), giving a little reminder of the steps for a line dance at one of our recent social nights